Existing office furniture
Do you wish to re-use some of your exisiting desks, filing cabinets and chairs? perhaps the office chairs are structurally sound and may simply need recovering - or the desks could simply need new tops? if so we can help with both and we can also incorporate any existing furniture into your 3D digital plans along with any new products.
Filing and storage
Often overlooked in most offices meaning in many cases the afterthought of the amount of paperwork, lever arch files and office documents end up never having a rightful place thats easily accessable when needed. We offer many solutions in office filing each lending itself to a varity of office layouts and use requirements - solutions include; tambour cupboards (including roll out shelving and lateral shelving extras), filing cabinets, office cupboards and pedestal options.
People
This may seem obvious but the best offices are the ones that work best for the company. who needs to work next to who? who needs regular access to the printer or copier? or which areas of the office tend to have more customer focused phone interaction? who needs privacy for thier screen for things like payroll or HR issues? all these point can go into the mix of requirements that start to form and idea of how the office needs to work and can often be the starting point for the positioning of desks (and people).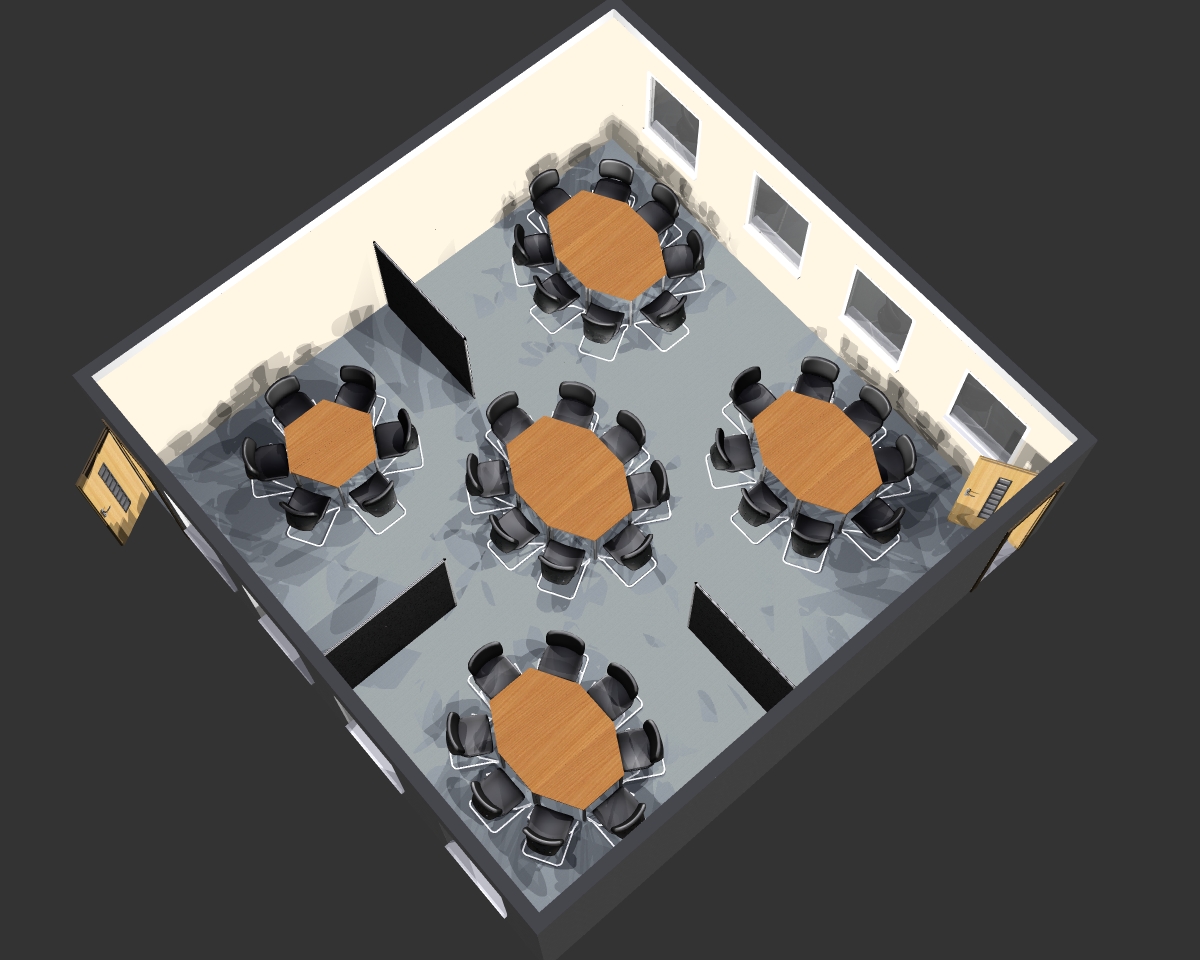 Emergency access and facilities access
Its ok trying to get as many people working in an office as you can when space is a premium but are you doing it safely - our office CAD design service will only allow desks to positioned the correct and safe distance apart leaving each user the right amout of space to work safely and leave them the correct access space to thier individual workspace.
Acoustic Screens
These may look just cosmetic but they actually serve three great purposes:
They provide unsightly cables and the backs of monitors in front of you with a means to hide from view.
They are a great way to add your own pinboard/noticeboard to each workstation - or simply an area to personalise your working space with family photos.
The real hidden bonus to having desk screens between each workstation is that they provide an acoustic barrier when on the phone, placed at the perfect height for the person at the desk to block noisy phone conversations affecting the workstation opposite.